Red Clay Art Pottery, Pondicherry
He trained and worked at Golden Bridge Pottery for numerous years before starting up a family run terracotta pottery. They make very pure terracotta for their earthenware range: the clay was a delight to touch and a relief to find in such purity.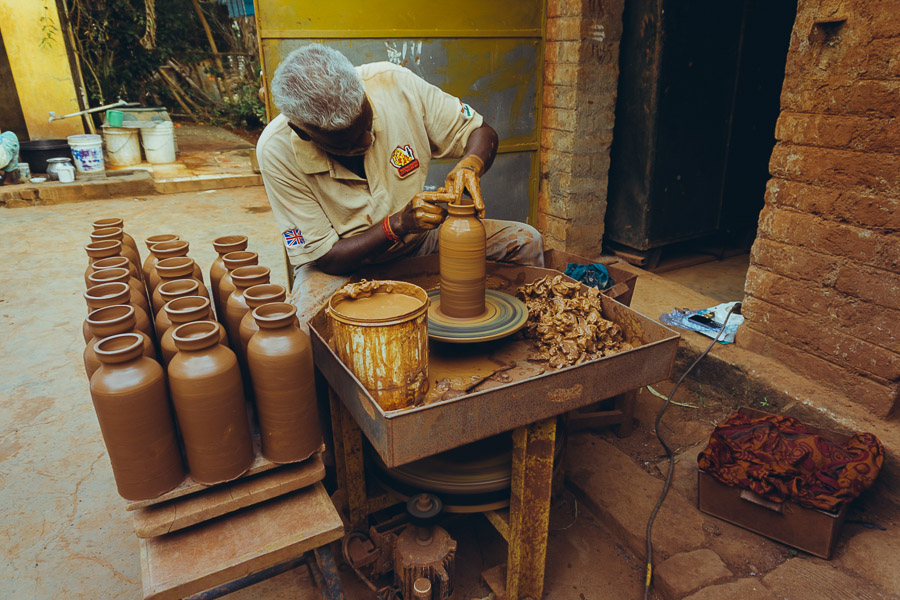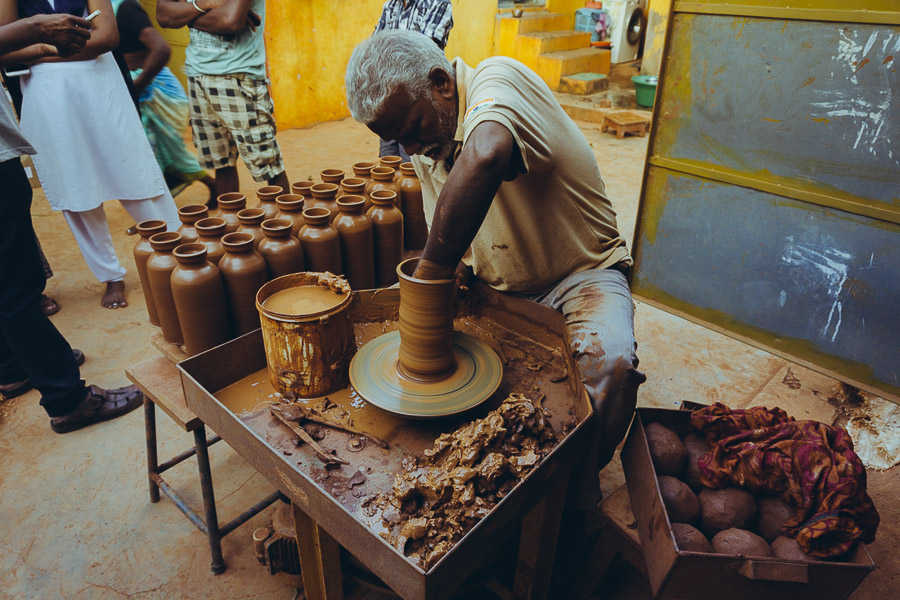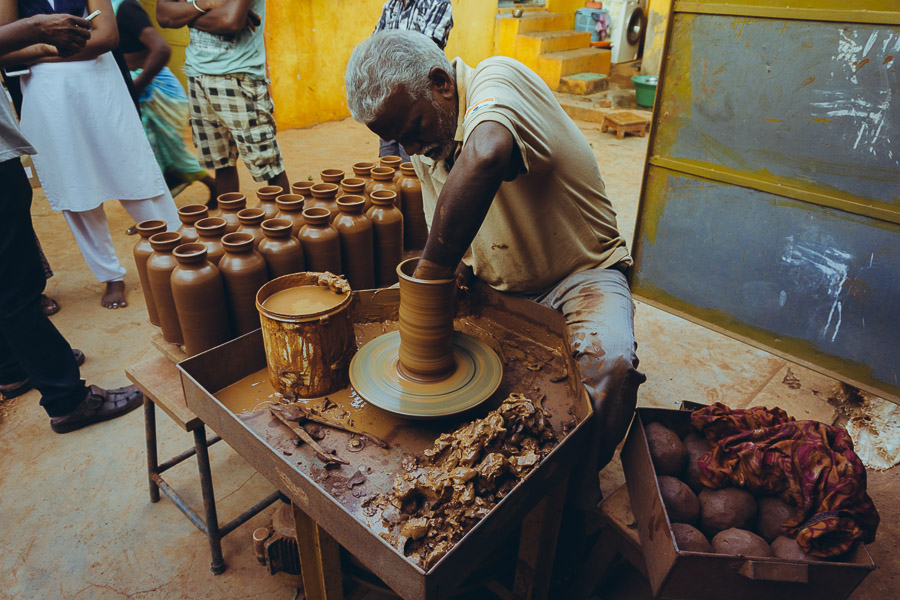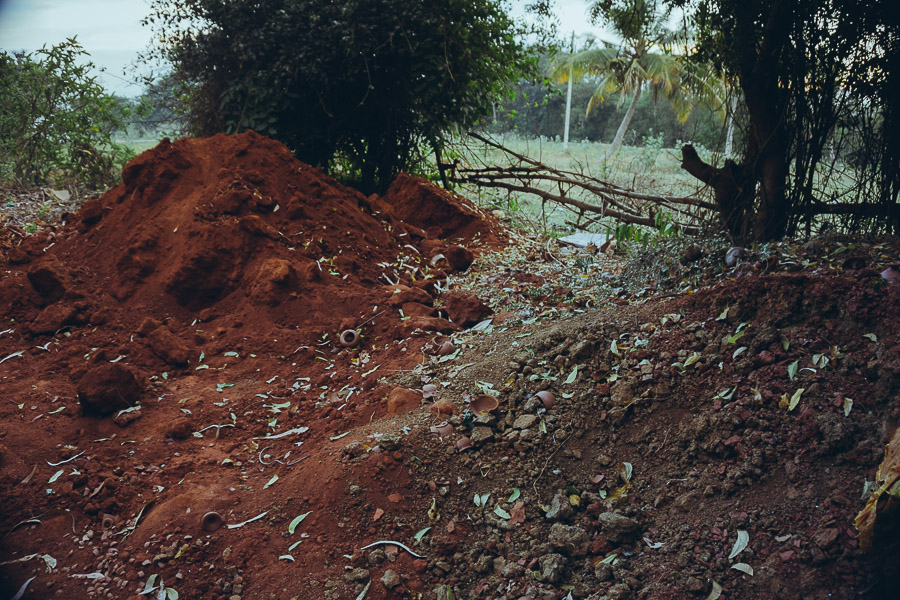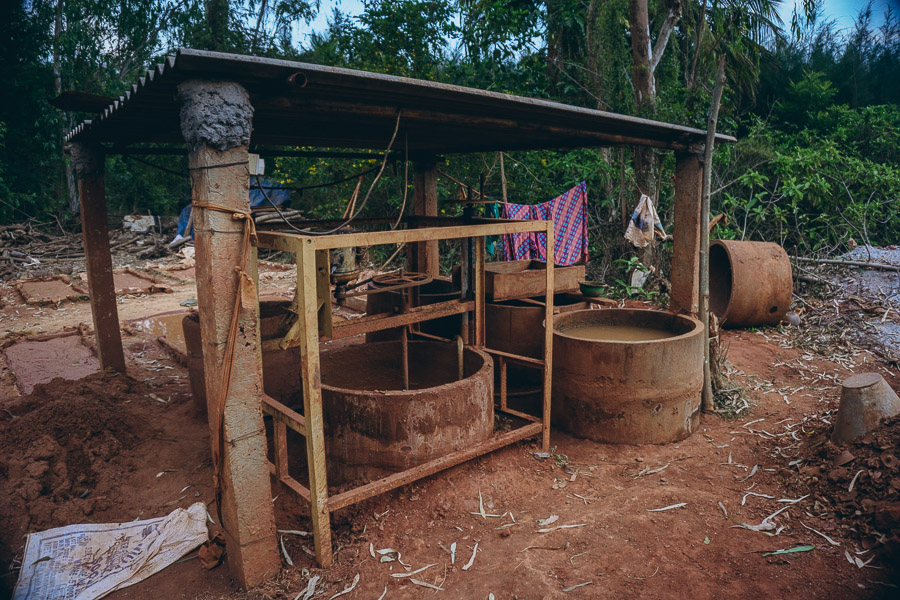 Wind Glaze Pottery, Auroville
Puneet Brar was open and welcoming, offering us free rein to her beautiful studio space if we were interested in self-guided, experimental work.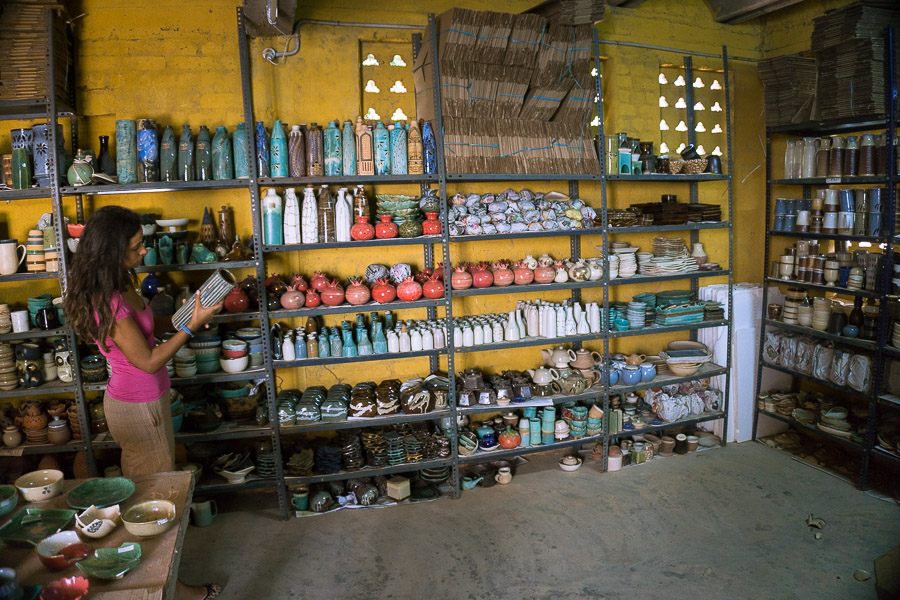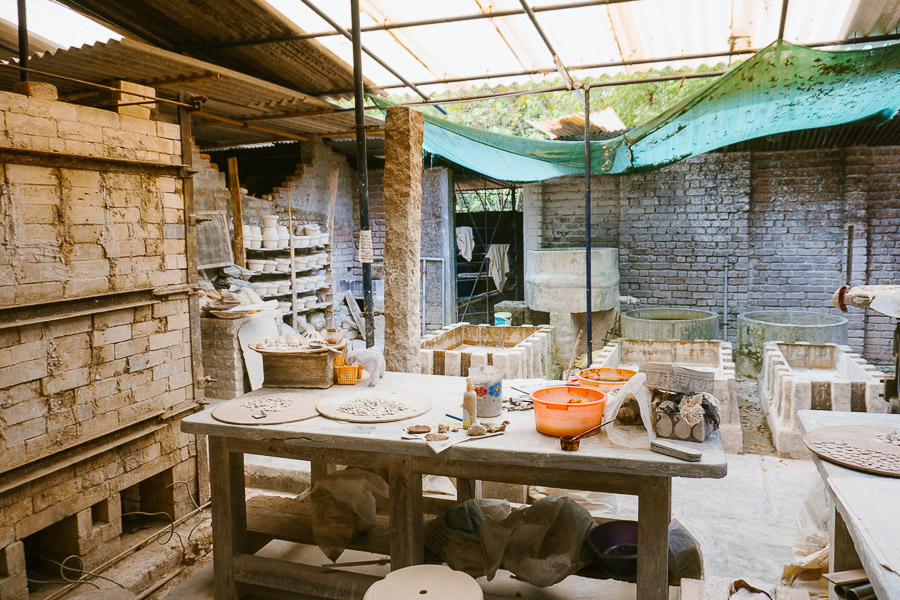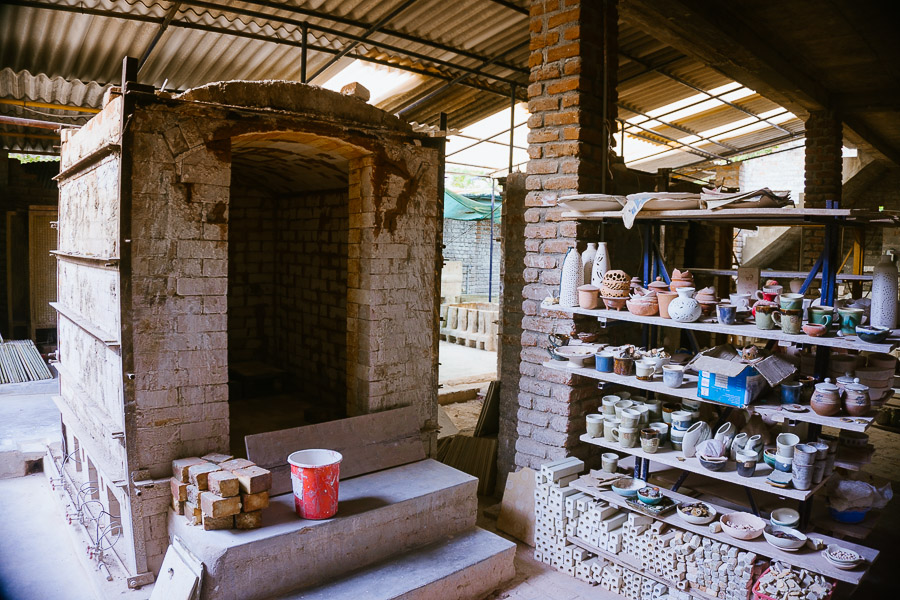 Flame Pottery, Auroville
Michel Hutin of Flame Pottery glazing his gas fired stoneware. We smiled to see Michel's recent investment in Shimpo's whisper wheels: the first of their kind we spotted in India.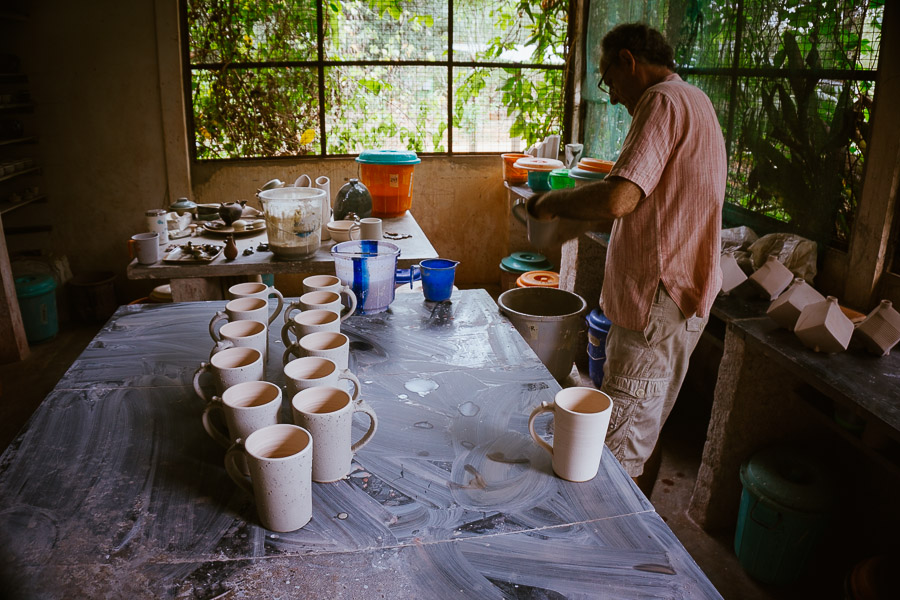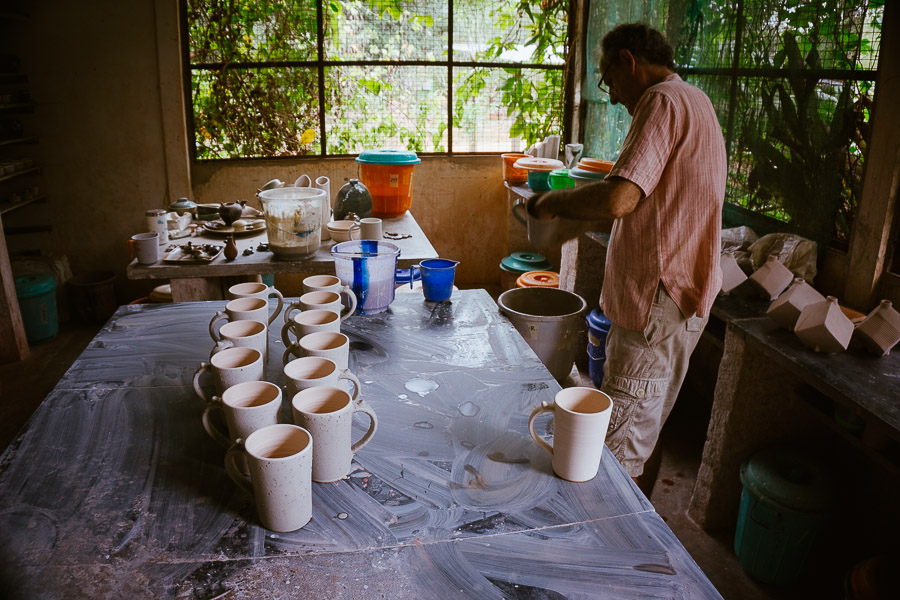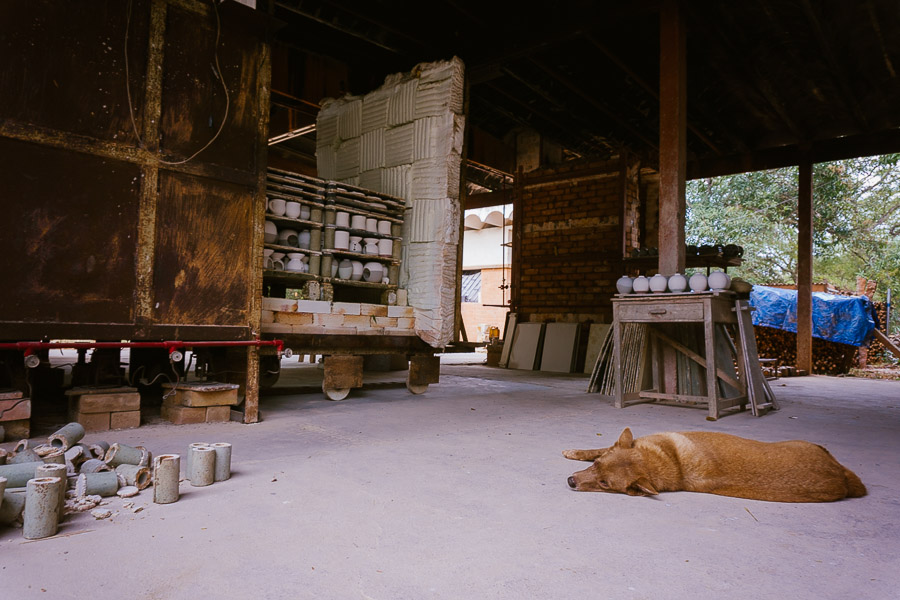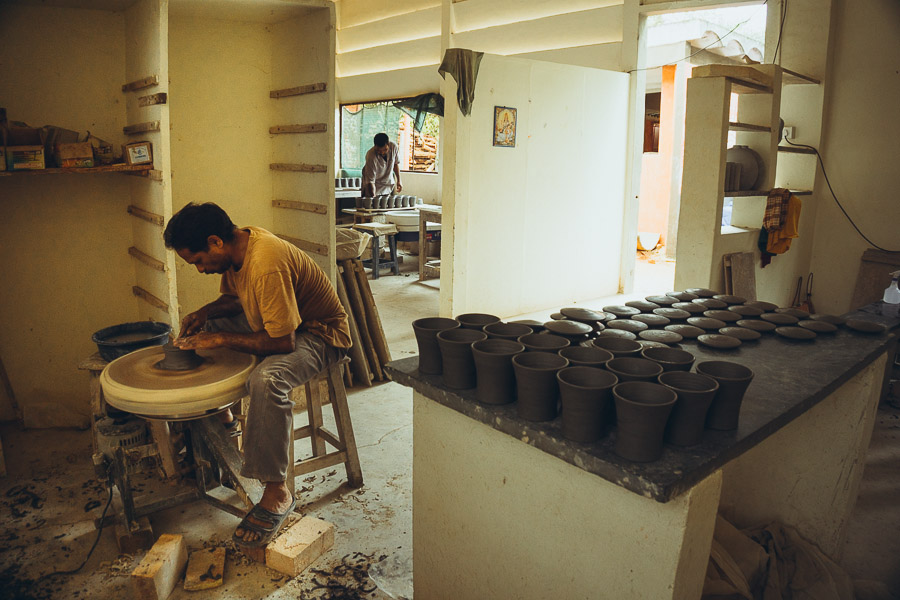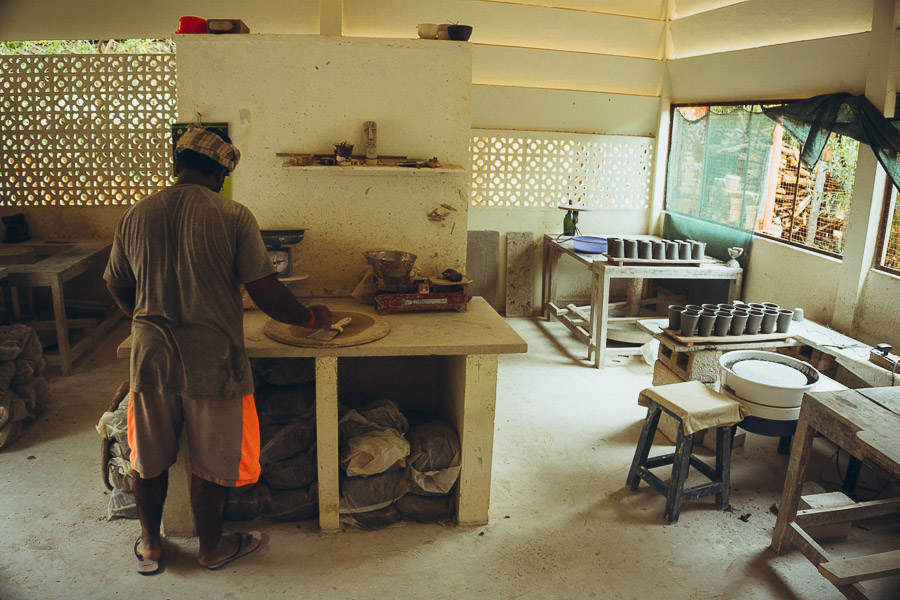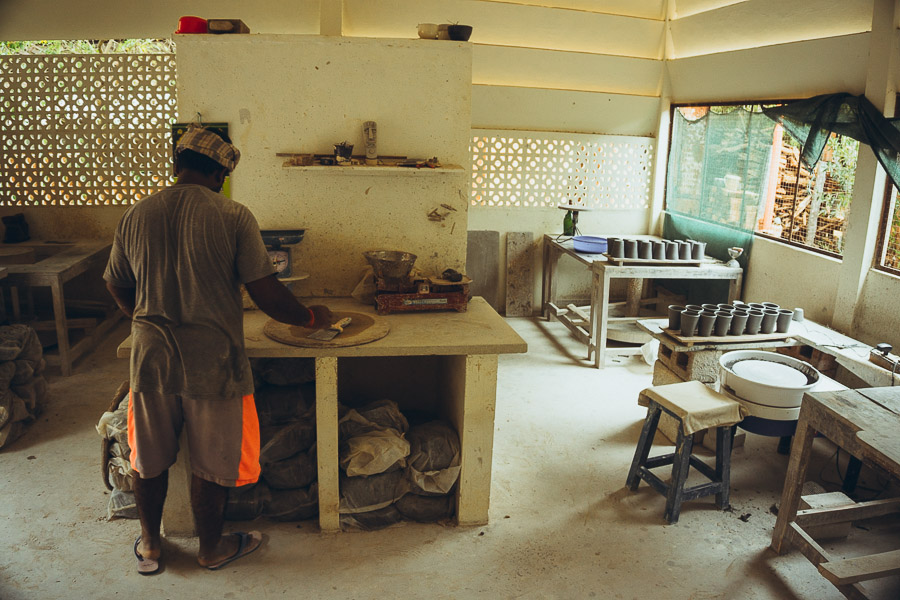 Mandala Pottery, Auroville
Mandala Pottery tableware created for Bread & Chocolate. What's more, we spotted our first soda gas kiln in India but found that Adil Writer was not in Auroville at the time of our visit to have a chance of watching him fire this beauty.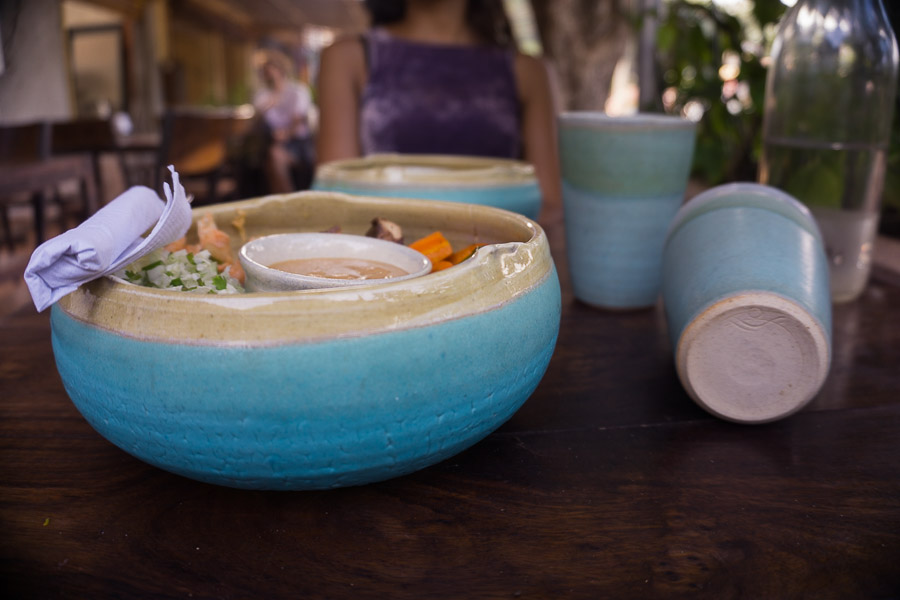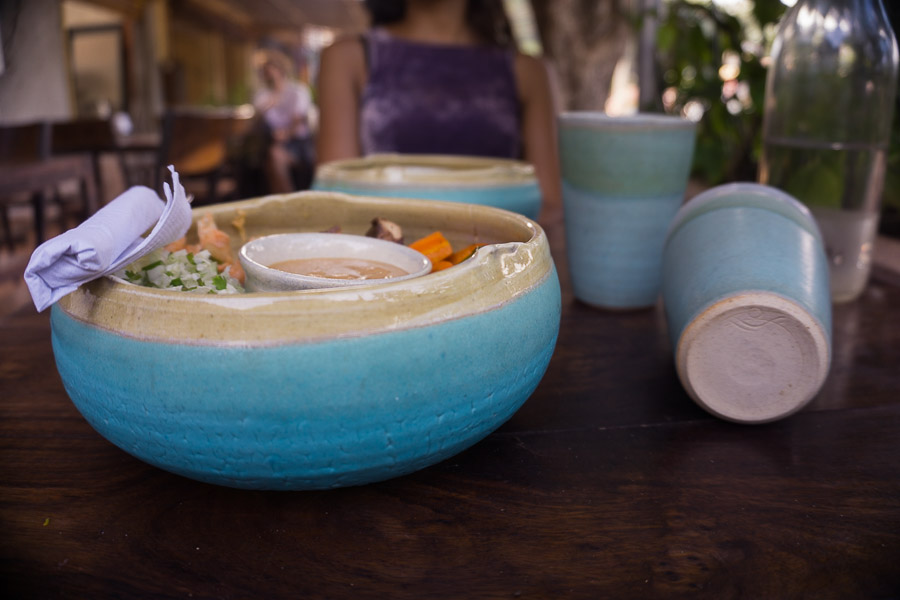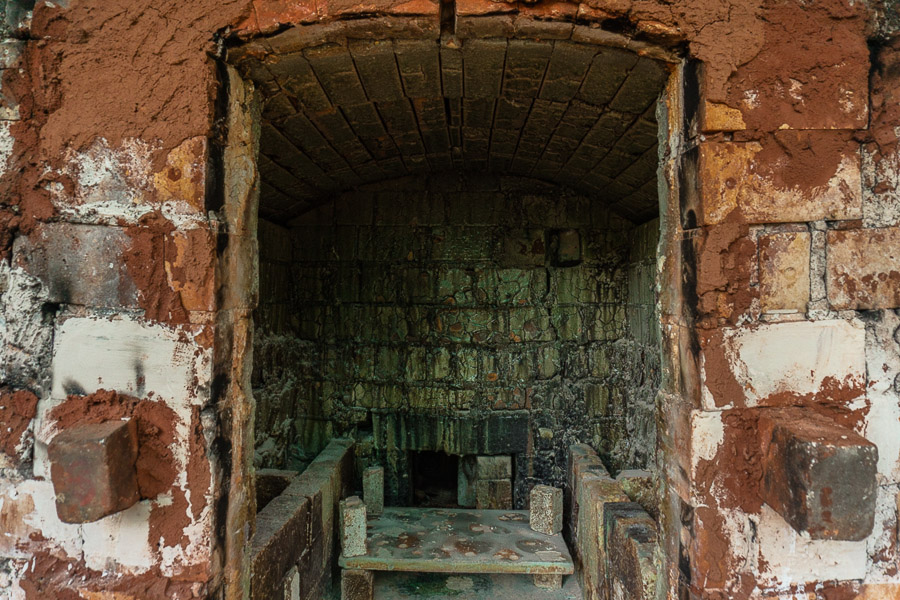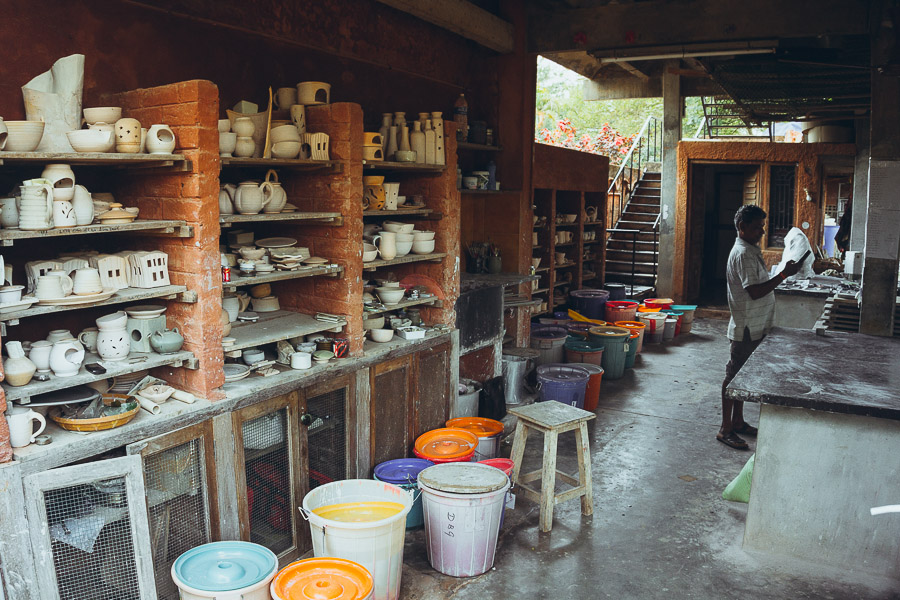 Golden Bridge Pottery, Pondicherry
Golden Bridge Pottery is famous for their pivotal role in training Indians in the art of ceramics, their line of functional ware and Ray Meeker's experiments in building clay houses. Golden Bridge was the first studio in South India to produce handmade glaze wares (starting in 1971)…and thus began their legacy. Many students of Golden Bridge have continued their journey and opened potteries in Auroville.
We had a jovial chat and chai with Ray Meeker who spoke at length about his life's work as a ceramicist in India.
However, we were so excited to visit Golden Bridge that we wholly forgot to take any photographs of the tranquil, Japanese styled workspace: the gate is all we got!